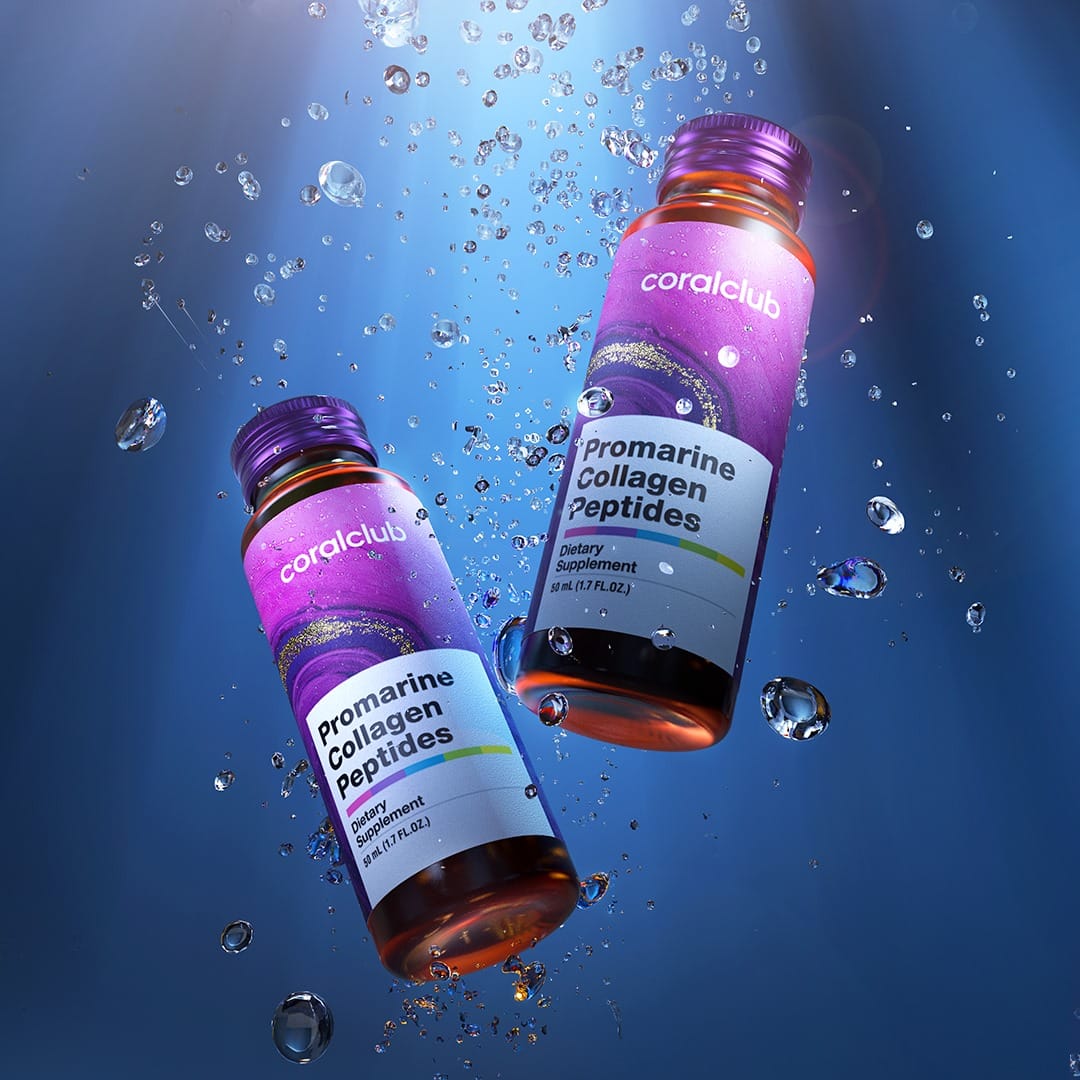 Premium Coral Club Products
From the nature, with love & care
Coral Club develops and produces products that can provide the best nutrients to the human body and create a healthy internal and external environment.
B-Luron - Boost of Hyaluronic Acid
A dietary supplement based on Hyaluronic acid and Chondroitin Complex
Go Detox Colo-Vada Plus
It removes deposits from the digestive tract and throughout the body, leading to weight loss
Promarine Collagen Peptides
An innovative dietary supplement that helps to boost the production of collagen in the body
Register for FREE and get 20% off on purchase
Coral Club products are the supplements I can recommend with all the trust to my family, to my friends, to my community. I've tried most of the products, and after 10 years of regularly consuming them, I feel like I get younger and healthier every day. In general, consuming a well-rounded diet, exercising regularly and maintaining a healthy lifestyle is the best approach to maintain overall health and wellbeing.
Register here and get 20% OFF for all the products
Coral Club Members have access to exclusive offers and all the community events
When deciding to try natural supplements, for me, it was crucial to ensure that the products are sourced from reputable manufacturers, to ensure their purity and effectiveness. After detailed research, I found Coral Club. I found, I tried it, and stayed! I love the results of every product I've used, and I highly recommend this company to everyone, especially that it has very reasonable and accessible prices.